The concept
Cortona Week, a Summer School named after the small medieval town in Tuscany where it was initiated, has been for over 30 years an annual interdisciplinary week-long retreat providing a systemic, interdisciplinary view of the world, targeted to graduate students and young managers. Our aim is to foster a new generation of world leaders capable of tackling the ecological and ethical problems of our endangered planet. During the week, young (and not so young) students of various disciplines and nationalities mix with scientists, artists, philosophers, business leaders, and other professionals with the extraordinary possibility of building human relationships of a totally new kind in a process of transformative learning. Since 2018, the Cortona Week has been held in Todi, Umbria.

Todi, Umbria
Our invitation
We are inviting universities in several countries to include the Cortona Week as a Summer School, or post-degree course, in their official curricula, and, if possible, to finance the participation of some of their students at the rate of 1000 euros per student.
The following paragraphs briefly describe the basic premise, history, faculty, and administration of the Cortona Week. For further information, please contact Prof. Pier Luigi Luisi, at luisi@mat.ethz.ch.
The premise
Our world leaders today generally come from our universities, which are able to produce good professionals but only in one discipline at a time. It is now rather obvious that the problems of our world — climate emergency, loss of biodiversity, energy crisis, economic inequality and mass migrations, just to mention a few — are systemic problems, which cannot be solved by one single discipline at a time. They need a systemic, interdisciplinary approach — exactly what the standard academic curriculum cannot offer. To address this dilemma, we offer an additional intensive, external summer course, organized as a retreat. The term "retreat" points to the fact that the focus is not primarily on transmitting data and information, but instead on radical transformative learning.
Our history
The Cortona Week was created in 1985 by Pier Luigi Luisi, at that time Professor of Macromolecular Chemistry at the Swiss Federal Institute of Technology, the famous ETH Zurich. It was designed as a Summer School for ETHZ students and was held annually after 1985. From the very beginning, Cortona Week was a great success with average participation of over 100 students and with enthusiastic support from eminent scientists, artists, and philosophers who joined the Summer School as speakers or workshop leaders. During those years, Cortona Week was supported organizationally and financially by ETHZ.
When this support ended in 2017, a group of friends of Cortona thought that this was not the time in history to stop the formation of a new generation of leaders, and decided to create an Italian non-profit organization (Associazione di Promozione Sociale, or APS) with Prof. Luisi as the director, with the aim of continuing the Cortona Week. In 2018 and 2019, the continuing Summer School was held in the town of Todi in Umbria.
The meetings of 2018 and 2019 were again very successful. However, with the withdrawal of ETHZ two structural problems became apparent: the lack of academic support and financial problems. To sustain the costs of the week (mostly travel and accommodations of the presenters) it has been necessary to charge fees to the participants (1000 euros for students, 1500 euros for non-student; all included).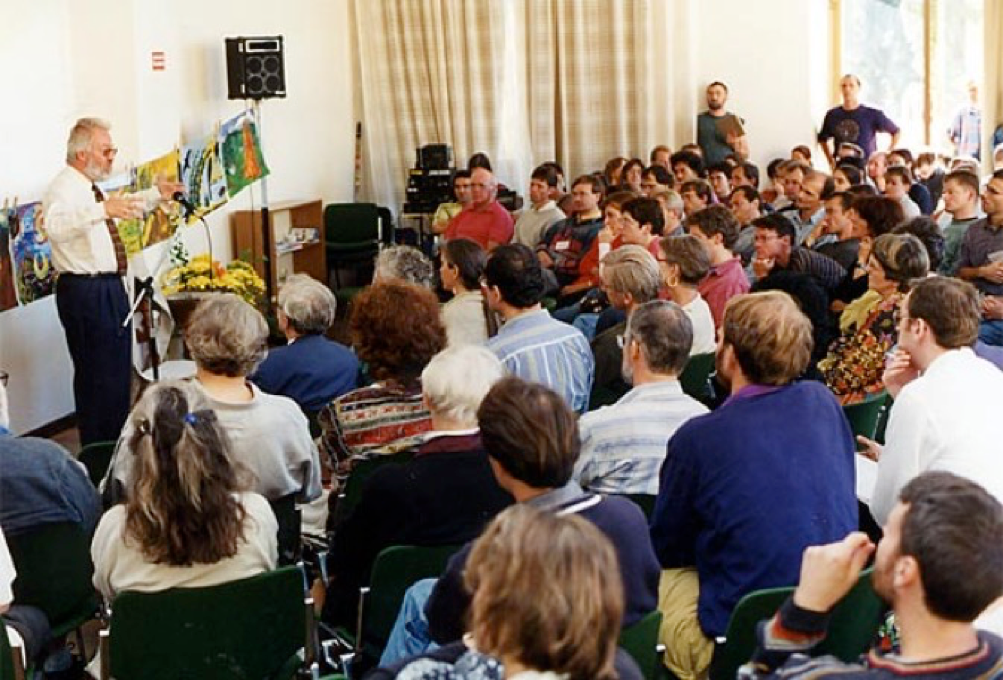 New venue and administration
After to years in Todi, the Cortona week is returning to its original place, Cortona, In Tuscany. See our web page for some information about this old famous Etruscan town
(www.cortonafriends.org) under the directorship of Prof. Luisi together with a team of young assistants. The Association's Advisory Board is constituted of Michel Bitbol, Fritjof Capra, Kamrad Mofid, Renuka Singh, and Brother David Steindl-Rast.
The 2020 week will take place from June 27, Saturday, till July 4.th, Saturday at noon, at the Hotel Oasi Neuman, under the theme "Society in flux: choosing the paths". Registration on the afternoon of Friday, June 26.th.
Details on registration in our web page www.cortonafriends.org. In this page you will also find indications about traveling.
Here some more general information about the meeting/retreat.
Structure of the week
Cortona Week is now generally held during the last week of June. It begins with registration on Friday afternoon, and the working week goes from Saturday morning until lunch on the following Saturday, with a total of 7 full-board days and 8 nights. Partial participation is not allowed- in fact, the week is a kind of retreat. All meals and coffee breaks are spent together, and there is ample time and space for personal interactions.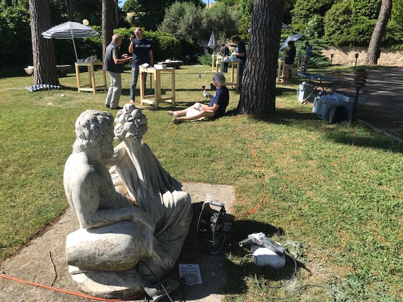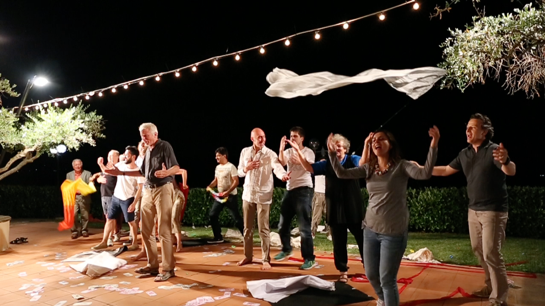 The working week has two main components: two main lectures in the morning and experiential workshops in the early morning (before breakfast) and in the afternoon. The lecturers are not only charismatic individuals who are specialists in their discipline, but are also capable of showing with the example of their lives that they stand behind their words.
Participants register for the workshops of their choice on the first day of the week. All workshops are optional and in parallel. Obviously, participants cannot follow all of them; they have to make choices. The early-morning workshops are devoted to meditation, yoga, Tai Ji, etc. The first session in the afternoon features workshops on theoretical subjects (ecology, literature, philosophy, etc.). The second session is dedicated to creative work (music, improvisational theater, painting, sculpture, etc.). The third session features more introspective, psychological work. The time after dinner is kept free on purpose, so as to facilitate personal encounters and discussions. Traditionally, however, there is an organ concert on the first Saturday night and a wonderful farewell party on the last night. For sample programs from 2018 and 2019, please see our website www.cortonafriends.org .
Faculty
It is not possible to mention all the speakers from the last 30 years or so. Here is a small selection:
Michel Bitbol, Alexander Lowen, David Bohm, Lynn Margulis, Fritjof Capra, Hortense Reintjens, John Casti, Humberto Maturana, Luisa Damiano, Tullio Regge, Richard Ernst, Rupert Sheldrake, Federico Faggin. Tania Wolf Singer, Patricia Jennings, Renuka Singh, Vittorio Gallese, Br. David Steindl-Rast, Joan Halifax, William Irving Thompson, Albert Hoffmann, Francisco Varela, Chungliang Al Huang, Paul Watzlawick, Stuart Kauffman, Anton Zeilinger, Alexander Laszlo …
Outreach
Over the past 30 years, each Cortona Week attracted about 120 participants, which means that over 3,000 people have been involved in it. However, this is still a small token with respect to what our world needs today. Our vision is to have not one, but 10, 100, 1000 Cortona Weeks in many colleges around the world. We are working on realizing this vision. So far, there have been two international Cortona weeks: one held in Hyderabad, India in 2010 (see www.cortona-india.org), and one for American Ph.D. students, sponsored by the Fetzer Institute, in 2009.
After the long affiliation with ETH Zurich, the Cortona Week has been without academic support and without a sponsor. The effort of the present organization is to overcome these two problems. We are now contacting several universities in Italy and other European countries, as well as in the United States and Asia, asking them to include the Cortona week as a Summer School, or as a post-degree course, in their official curricula. In this way, their students would learn about Cortona Week and may apply. We would also like to ask these universities to possible finance the participation of some of their students (at the rate of 1000 euros per student). At the same time, we are developing our presence on social media to reach out to a potential global student body.